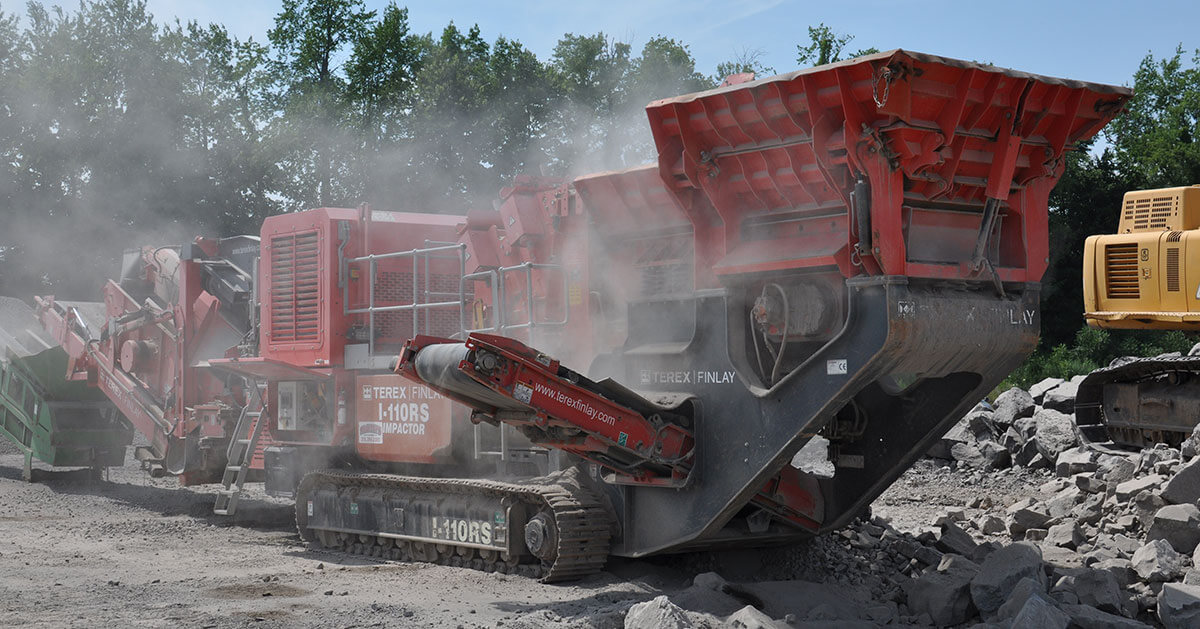 If your project site has a large quantity of rubble or stone on it, you can benefit significantly from portable stone crushing. At Smith's Gravel Pit, we have high-performance mobile crushing equipment available for rent. This equipment can be used for mining, quarrying, recycling, demolition, and contracting applications. Our portable crushing equipment can take care of your condensing and recycling needs for various materials. This equipment will crush roadway and asphalt into Rochester asphalt millings you can reuse in various other applications or, so you can easily transport it to other job sites. With portable stone crushing equipment, you can save money, save time, and reduce waste.
What Is Portable Stone Crushing?
Portable stone crushing involves using heavy-duty equipment that can crush rock and debris for demolition or to make a specific product that you need to use on a project. Stone crushing is beneficial for construction crews, mining, quarrying, recycling operations, contractors, and landscapers. Smith's Gravel Pit has portable stone crushing equipment available for rent that will make your recycling efforts more cost-effective and easier to reuse. You can benefit from creating a base material onsite to use on the project while reducing tipping fees and transportation expenses. You are also reducing the amount of waste material by recycling it for another use.
What Can Our Equipment Do?
We have a variety of portable crushing equipment that can condense and recycle various materials. If you have undergone a demolition project, the materials from the demolition can be crushed and used for other applications either on that job site or mobilized to other job sites that are in the area. Asphalt, large rocks, roadway materials, bricks, block, and concrete can be crushed with the equipment, saving you time and money while helping reduce the amount of materials transported to the landfill. The equipment is especially beneficial for larger projects, such as major road repaving projects or major demolitions, both of which leave you with tons of debris and rock to deal with. We help you make your projects cost-effective and help you save time, so you can get your job done on deadline.
Learn How We Can Help You!
Renting portable crushing equipment from Smith's Gravel Pit has several distinct benefits: most importantly, it makes it easier and more cost-effective for you to recycle and re-use. When it comes to portable stone crushing in Rochester, NY, you can count on Smith's Gravel Pit for high-quality, well-maintained equipment that can be delivered to your job site. A family owned business, Smith's Gravel Pit understands the importance of having access to the tools and equipment you need to complete your project and keep your business going.
With our portable stone crushing equipment for rent, you can condense and recycle a variety of materials from your old project. We offer truck rental and delivery, portable stone crushing equipment rentals, and many other products and services. We will gladly take the time to discuss your project needs and make recommendations for your specific project. Contact us to learn more about your options or schedule an appointment for material delivery today.
How Much Material Will You Need?
Use or online calculator to figure out roughly how much materials you need.