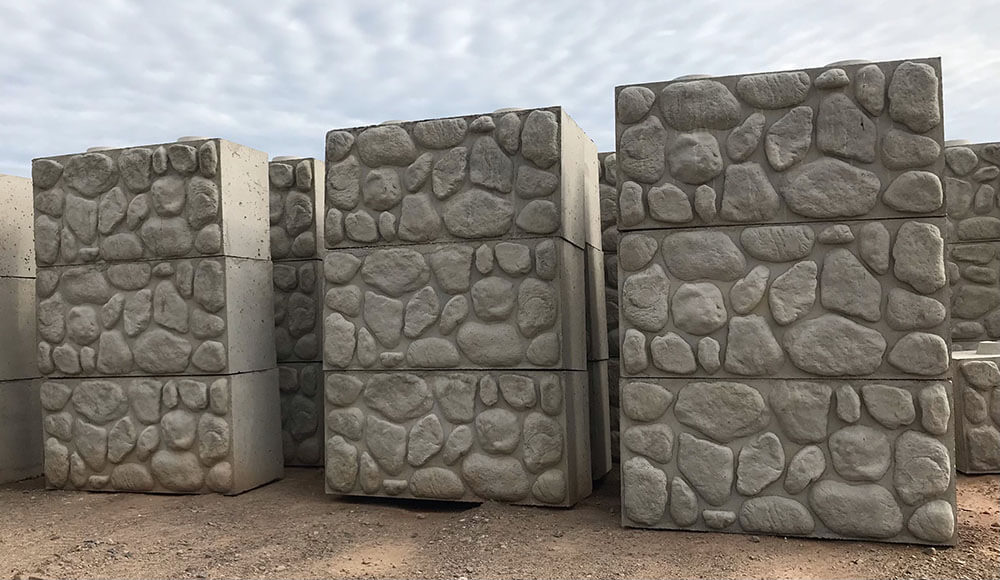 Landscape blocks are construction blocks that people use for a variety of landscaping purposes. There are a ton of options for landscape block from the most practical and simplest of design to decorative and very ornate options to suit your aesthetic preferences. There are various sizes, textures, shapes, and colors of landscape blocks available. Although we offer some freestanding blocks, we also provide blocks with flanges or self-locking features for stacking. Others may be smooth or uneven. The right choice for you depends on your preferences and the type of project you are planning. You can reach out to us at Smith's Gravel Pit if you have questions about our landscape blocks for commercial or residential projects. Continue reading for some additional information on landscape block which may be helpful for our next project.
Building Raised Garden Beds With Landscape Block in Rochester
Landscape blocks can give you the distinguished look you want in a raised herb, vegetable, or flower garden. Landscape block is an excellent choice for a raised garden since it helps retain heat from the sun and makes the soil warmer during the day, which produces healthier vegetation.
Some people also use blocks to create an edge around trees or other landscaping. Landscape blocks can be used to create curved walls, straight walls, or other preferred styles. Some projects using blocks may not require sealing, which does allow better drainage for the soil.
Whatever your project, Smith's Gravel Pit has options for landscaping blocks for your residential or commercial project.

Building Retaining Walls or Other Walls With Landscape Block in Rochester
Many people prefer landscape blocks for use in retaining walls. They are sturdy and work well with sealing products and other products needed to create a functional retaining wall. If you want to build a retaining wall, it is important to use a reliable guide for proper steps or work with a professional.
You may also want to create decorative walls on your property. Perhaps you want to build a short wall around a small fishpond or around a prominent lighting feature. Another type of project that people use landscape blocks to create small walls for is an outdoor fire pit. If you want to create a larger wall and enclosure, you can also build an outdoor fireplace. You can lay the blocks in the ground to create a path or lay them side by side to create an entire patio or a wider walkway. Additionally, you can use them along an outdoor garden for edging.
Buying and Hauling Landscape Block in Rochester
If you are unsure about how much landscape block you need for your project, give us a call. We will be glad to help you determine this, and we sell sand, gravel, concrete, stone, and other products as well. Our inventory includes several options in those categories to meet a variety of needs and aesthetic preferences.
We understand that hauling these large and heavy blocks is a cumbersome process for customers who do not have a team of helpers or the right equipment to protect their vehicles. Our team offers hauling services to most places in the Rochester, Finger Lakes, and Syracuse areas. We will deliver your bulk order directly to your residential or commercial property in our delivery area. Our team is here to help if you have any other concerns. If you have any questions about landscape block, ready-mix concrete, or other products from Smith's Gravel Pit, contact us today.
How Much Material Will You Need?
Use or online calculator to figure out roughly how much materials you need.